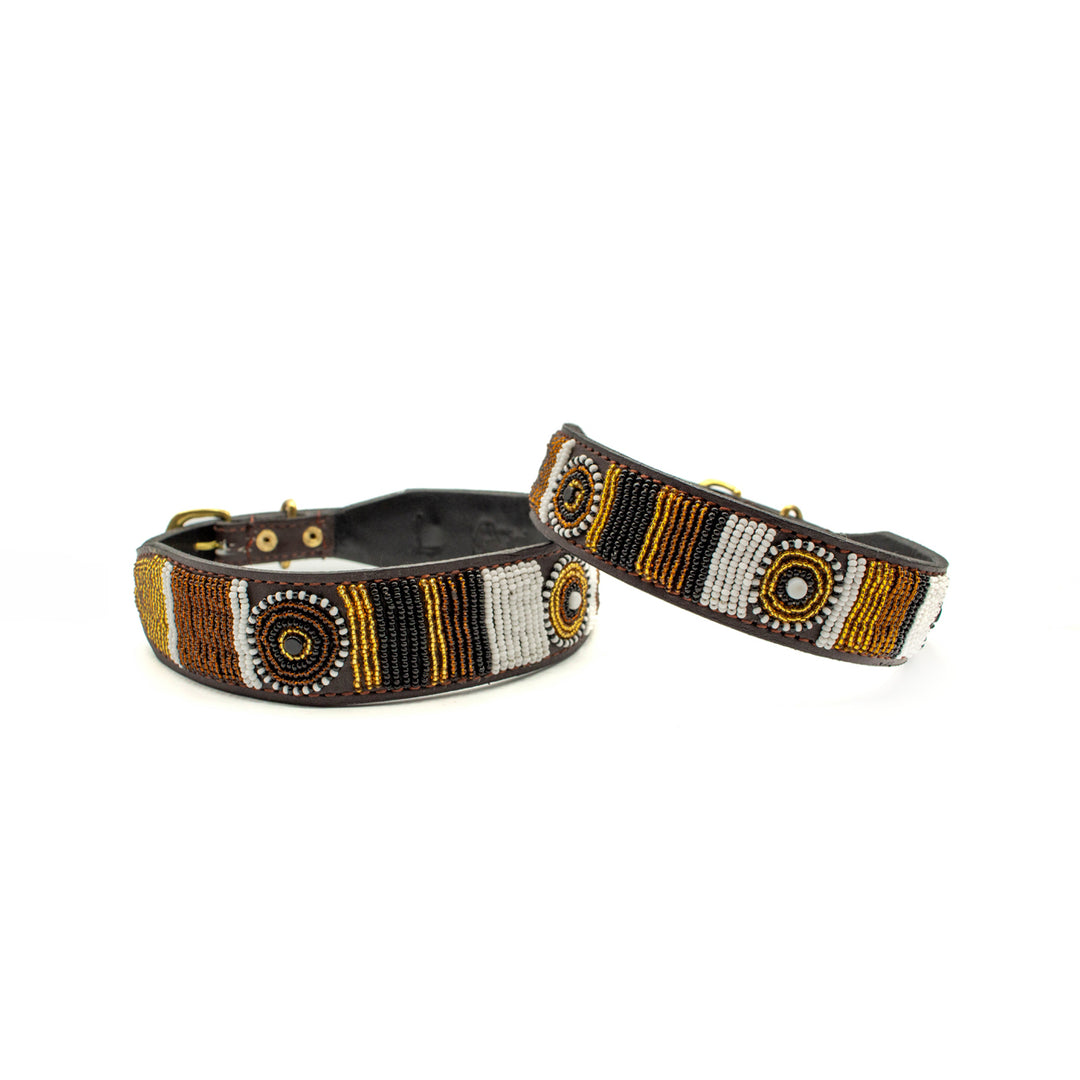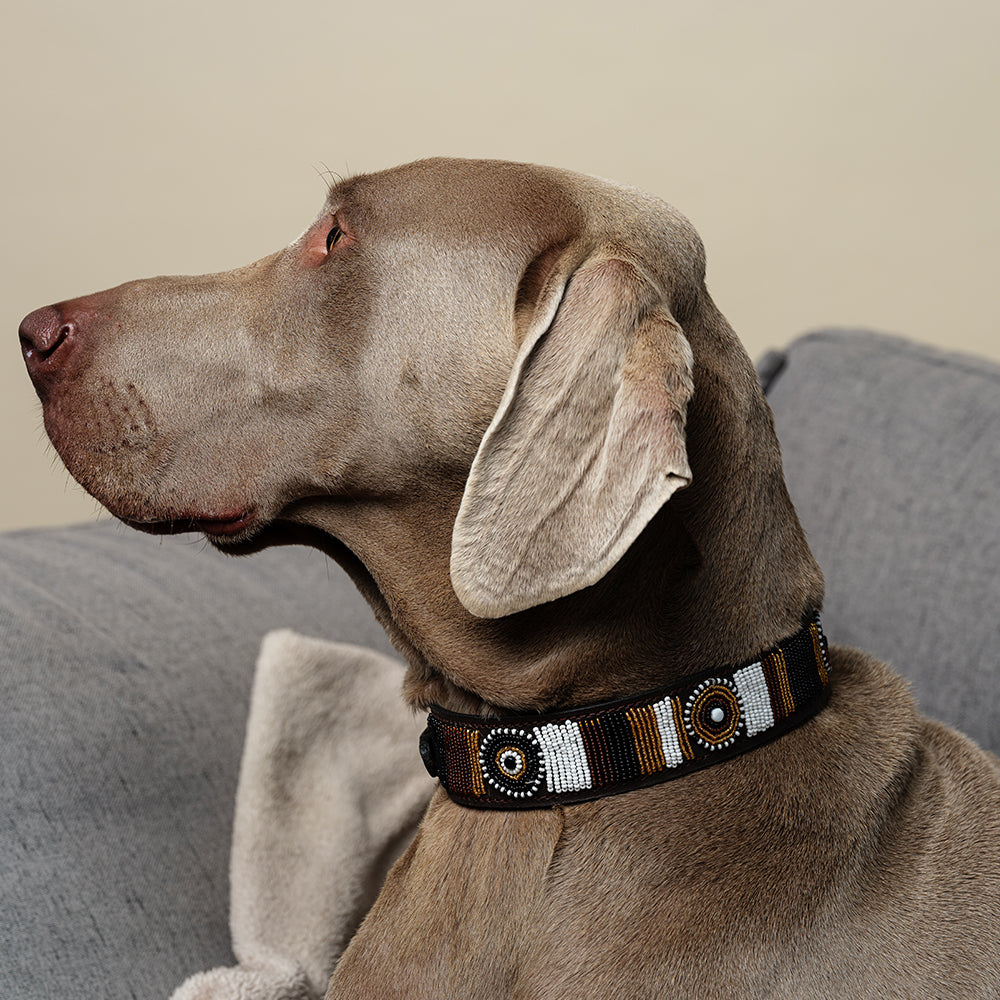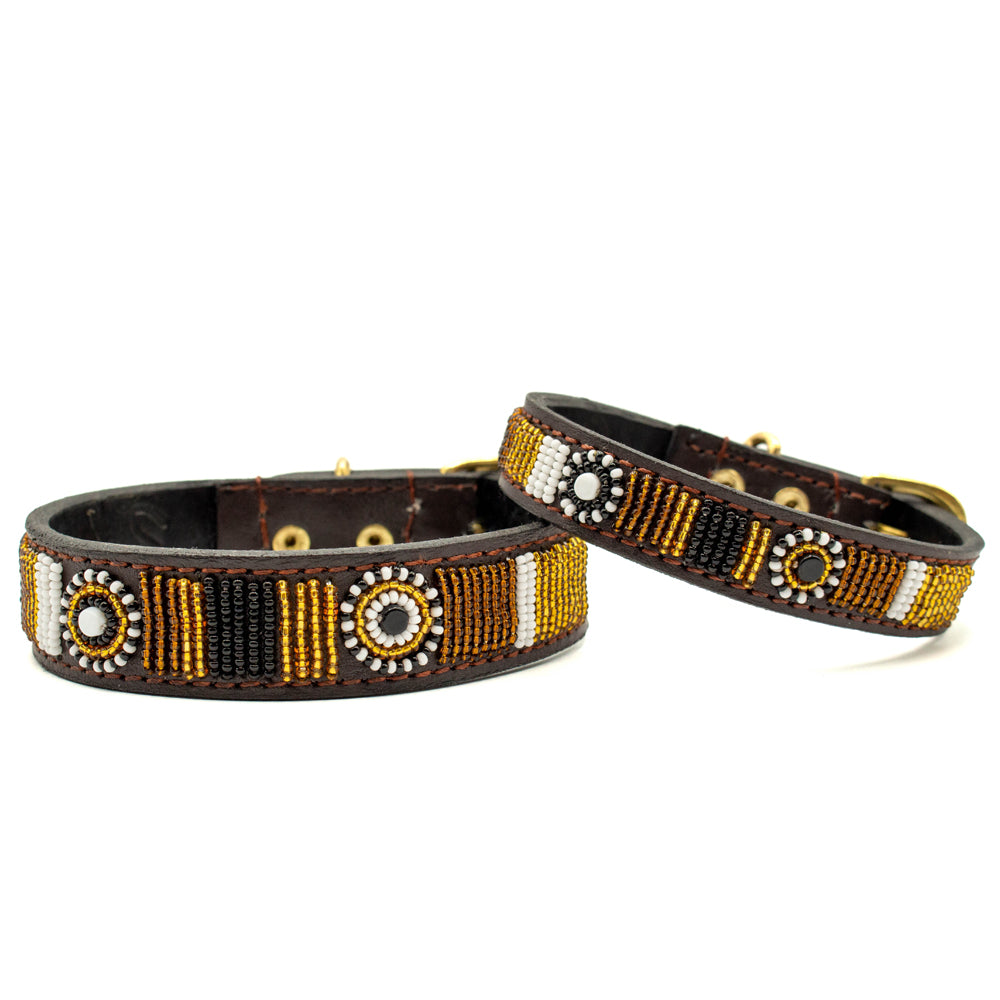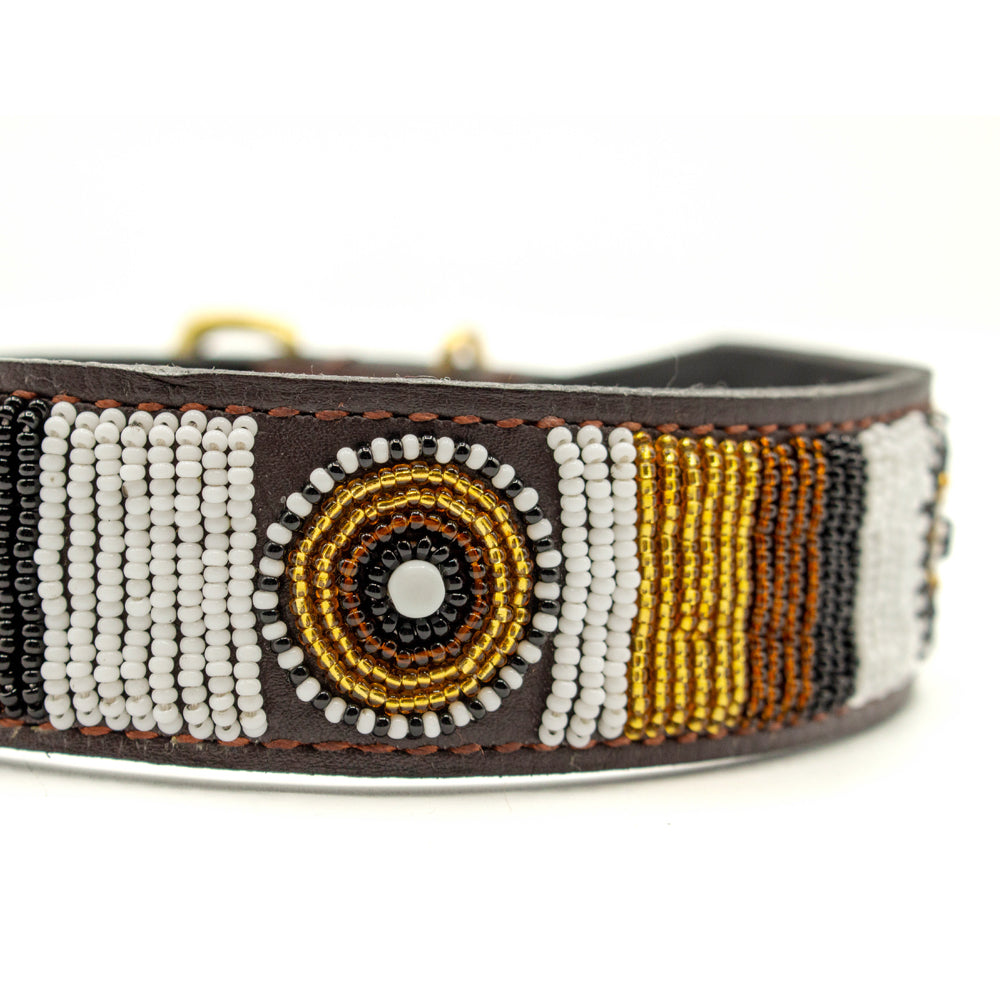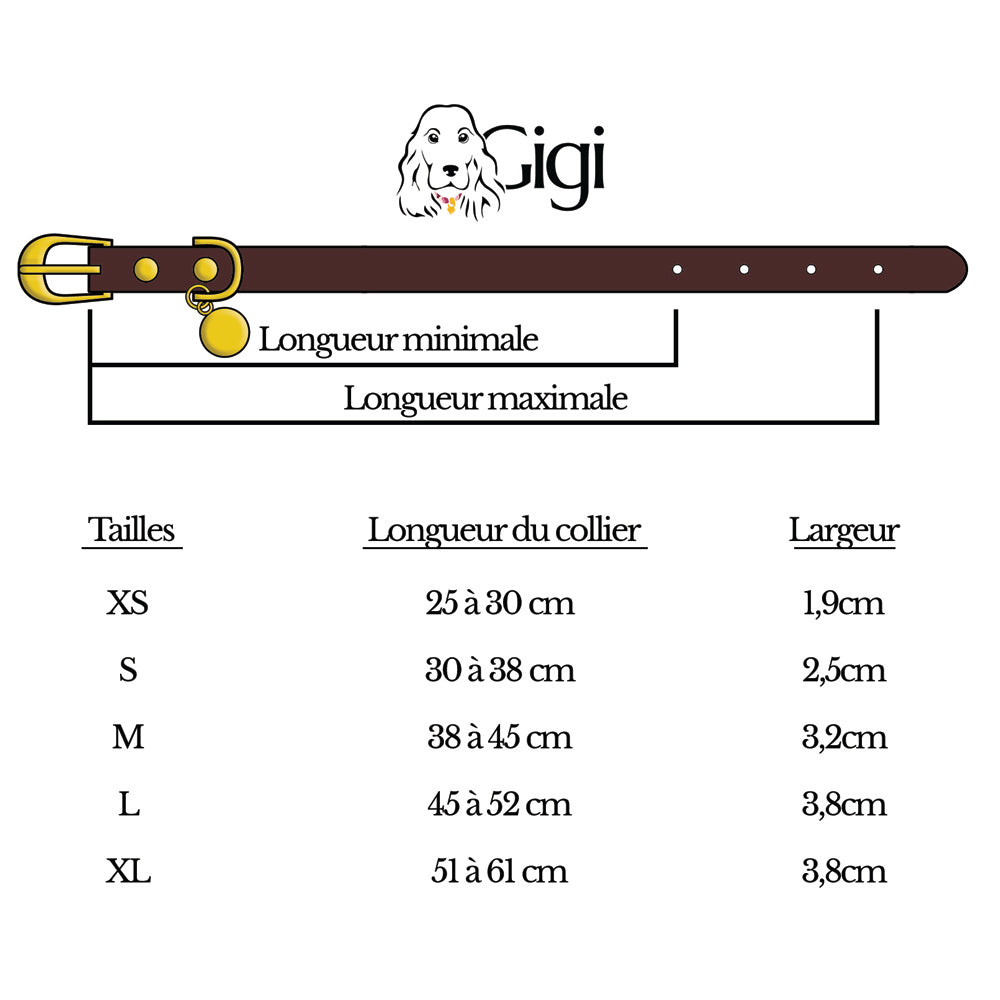 *The dog in the photo is wearing a size L, width 3.8cm.
Our leather and pearl collars are designed by us and made by hand according to an ancestral Maasai method. A know-how that is transmitted from generation to generation. Each piece is unique and has the personal touch of its creator.
These beautiful bright patterns catch the eye and their colors resist time because unlike other necklaces, the pearls do not fade. We use fishing line to sew the beads onto the leather, which makes the beadwork very durable and water resistant.
Our collars are real jewels for your dogs!
•
The premium quality leather comes from a Kenyan tanner. The leather is genuine cowhide, and the interior is lined with softer leather to increase your dog's comfort.
•
The solid brass buckles are handmade in Kenya.
•
The beads are hand-sewn directly onto the leather.
And for cleaning ?
•
For the beads: with a soft cloth and clear water.
•
For the leather : to clean, moisturize and polish like a nice pair of shoes